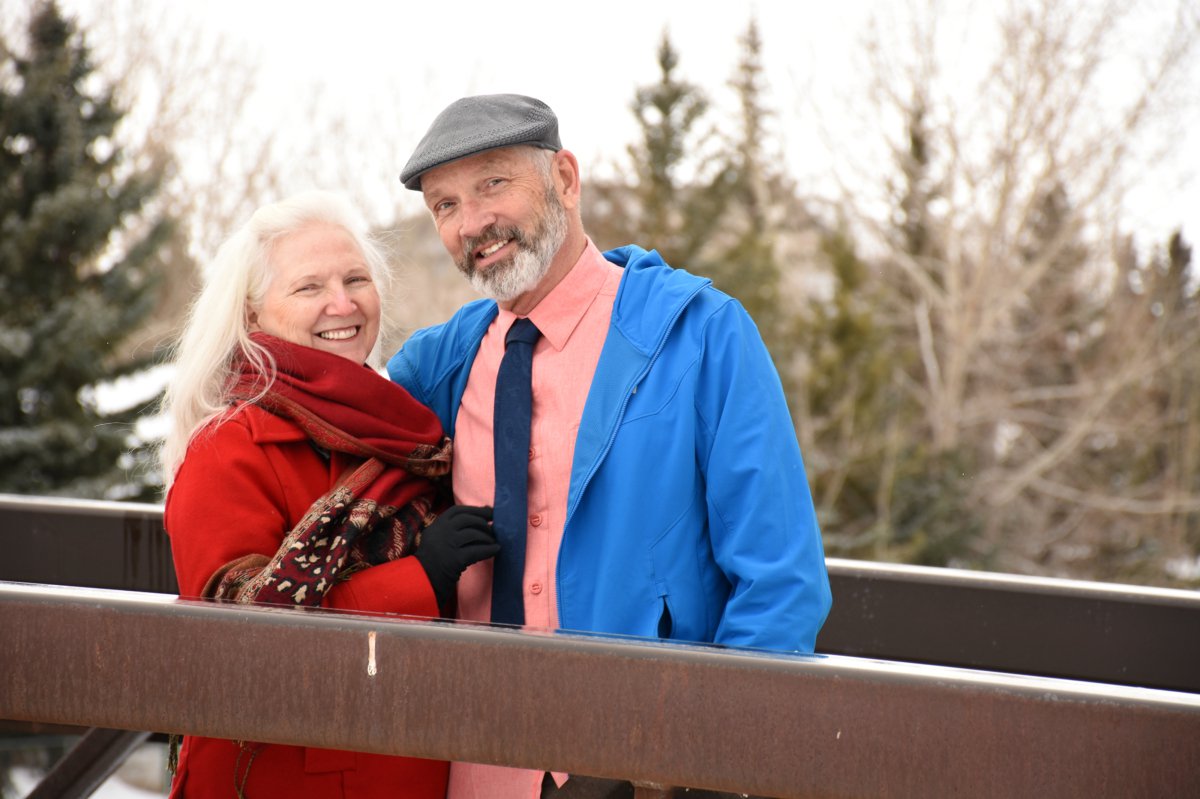 Hear the testimonial accounts from both Patrick and Joan Cochrane about following God's leading all the way to Uganda.
Patrick's Testimony
Our connection to Uganda started in 2011 while I (Patrick) was serving on a short-term mission's trip to Uganda with Engineering Ministries International (EMI). While carrying out engineering survey work on a Watoto development, I had the opportunity to work with a Ugandan surveyor.
I discovered that although Ugandan universities provide adequate teaching in the theory of surveying, there was a real lack of practical field application of that theory, with access to equipment being the major hurdle.
Having just retired, and looking for ways to use our time, resources and my technical abilities, God put it on my heart to start a mentoring program for Ugandan surveyors that would help fill this gap.
We were on a very steep learning curve our first year leading this training amidst getting accustomed on how to best interact in such a different culture. Needless to say, Joan, myself, and the 64 geomatics engineers who have gone through the program have come a long way since the onset of this journey.
As well as building technical skills in these young students, we also focused on healthy and ethical workplace and lifestyle practices that put Christian values in the forefront of personal and professional conduct. This was something desperately needed in the Ugandan survey profession.
Seeing the impact this program has had on participants - how it not only opened door for them to better advance professionally - but also enhance their personal growth - was a strong draw for us to return and lead this program for 8 years; we have continually looked forward to fostering these relationships and those with our EMI colleagues.
Here is some of what God has graced us to be able to achieve through our time in Uganda:
One of the goals of our training is to develop a teamwork approach as well as built in mentorship. One of our program participants, Annest, is now serving as an intern-training assistant. This gives the rest of the student team something to aspire to and work towards. Annest has returned year after year to donate his time to be a part of our training leadership team and he is paying it forward. We are thankful to be able to bless our students and encourage them to be a blessing to others.
Another participant, Solome, was one of the student participants, who went on to be our intern training assistant the following year, and then was hired on as EMI staff surveyor and lead trainer for this program last year. I thank God for providing the ideal successor for the lead of this program.
Another priority for our program was to provide opportunities for female Ugandan surveyors, as women are not given the same opportunities as men in this country.
Survey instruments are expensive and having up to date and functional instruments for training purposes is a feat in itself; EMI and this program have been blessed with donations of 10's of thousands of dollars worth of survey equipment from Canadian and American donors.
Francis, a Sudanese refugee, was such a promising student with the warmest smile you could ask for. He suffered from epilepsy, and most often not be able to access government sponsored medicine. That resulted in his death. Basic medical care is such a challenge in Uganda. Every year we have several students down and out with typhoid, malaria or some other malady; often not being able to afford medication.
Prior to COVID-19, we had planned to return to Uganda for one last time to support our new training leader, Solome, but as with everyone, our plans have been paused. This was our first summer home in Canada in 8 years and it felt different. I certainly missed the teaching, technical engagement, and especially the relationships that our mission to Uganda provided. Knowing that a Ugandan successor has taken over this program is such a reward for the time that has been invested. It is in great hands and we know at some point in the future, the program will continue to thrive and build capacity and hope for Ugandan engineers.
We thank God for the rich experiences and relationships that He has gifted us with on this amazing sojourn!
Joan and I feel so honoured to have been sent to serve in Uganda as a part of Grande Prairie Alliance Church and are most comforted to know that we are being help up in prayer.
Joan's Testimony
I just went to support my husband in the calling that God put on his heart, to use his career to help build up others in the developing world.
God's plan for me, although I did not know it at the beginning, was to do the same thing, using my strengths in my career as a librarian in library software programs and my love of working with children and books to help teach, support, and built up local librarians.
As a librarian, I was so pleased to make connections with local international schools each year we were there. Sometimes, in our partner ministries, I was taking the books that were piled in the corner and creating a library space that was an inviting and pleasing place to read, sometimes organizing a container full of books, physically separating them in a space allocated for a library.
I loved to do this; in fact, I also helped design a renovation for Rift Valley Academy's high School Library in Kenya, along with helping the EMI's architect development plans for Burundi's new University Library.
The biggest lesson I learned was that taking my ideas of what a library should look like as seen in the western world and trying to develop that same look was doomed to failure. Long lasting development and change that is effective and respectful to the culture and economics of the home country and anything that can continue after my hands are no longer involved is the answer for success in the sustainability equation. To serve others and help others in whatever capacity they need, not what we think we need to give.
I believe the greatest treasure of my time in Uganda was the sense of family that God created around us. Those deep connections, the cocoons of relationships that didn't happen right away, but grew and grew, over time to such a sense of belonging, and then to the point where each spring as we prepared to go back to Uganda, God would ready my heart to love more, deeper, and grow bigger. This is where as I look back i am so grateful for all our students, our friends, the staff of EMI, all of our family that God foreknew for us there, and as I look forward into the future, as I wait for what is next, I know that all that has come before is part of the preparation for what God is doing next.
I am so excited!